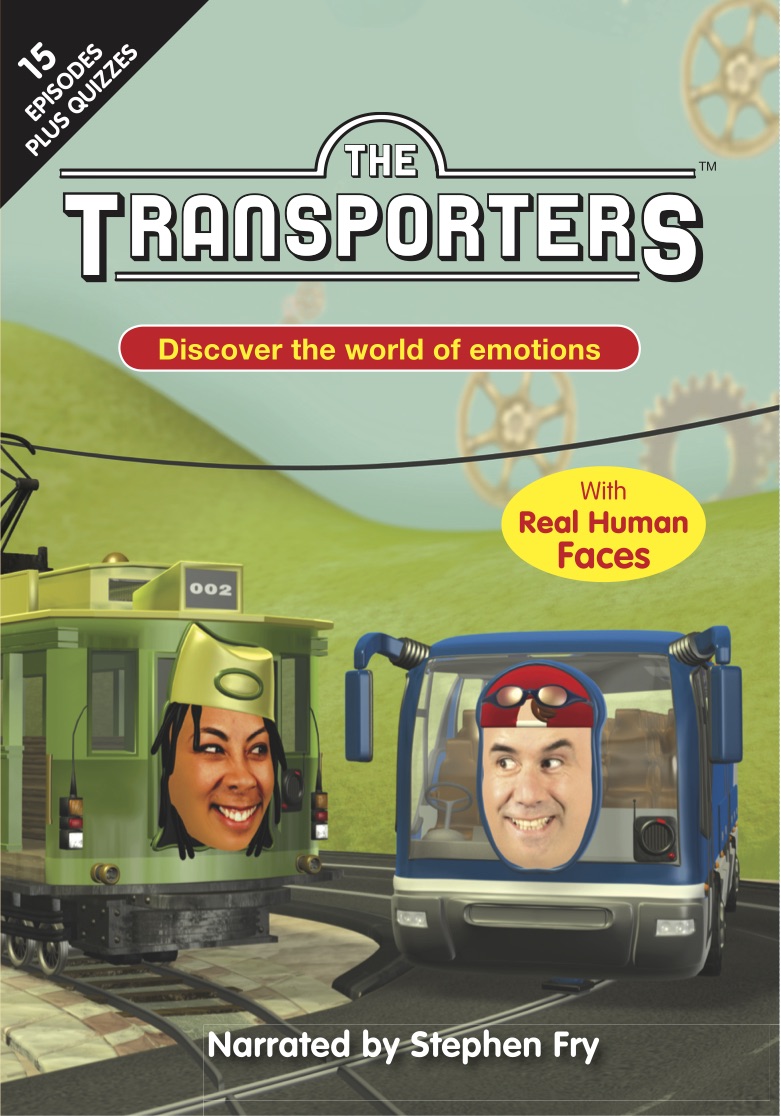 The Transporters has been created specifically for autistic children who find it hard to recognise the causes of emotion and the facial expressions that go with them. Developed with the Autism Research Centre at Cambridge University, it uses animated vehicles with real human faces to help children transfer learning to real life.
Episodes are designed to be enjoyed repeatedly. Children love to watch them again and again - and this helps them learn.
There are 8 characters, all toy vehicles with their own personalities and function. They are part of a toy set in a child's bedroom, an environment that is designed to be predictable but not distracting. Each character has a real human face (rather than a cartoon) face to make it easier for children to transfer their learning into real life.
The characters come to life when their owner, Jamie, goes off to school in the morning. A narrator helps children to focus on the facial expressions.
The Transporters has been shown to work:
The Transporters was evaluated by the Autism Research Centre, at the University of Cambridge, for its effectiveness for autistic children aged 4 to 8.
In all tasks on which the children were tested, most caught up their typically developing peers.
The results suggest that The Transporters is an effective way to teach emotion recognition to autistic children
The children showed that the learning generalises to new faces and new situations
Children on the autistic spectrum who did not watch The Transporters remained below typically developing levels
See www.thetransporters.com/products to download a free information guide full of tips and activity suggestions to help your child use The Transporters.